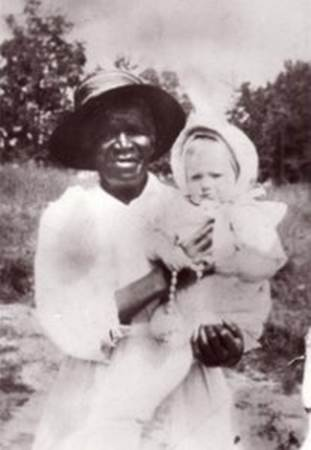 Advancement in Sainthood Cause of Black Catholic Holy One – Julia Greeley (DenverCatholic.org article)
There has been an advancement in one Black Catholic Holy One who could be declared a saint someday! A positive development in the sainthood cause of Servant of God Julia Greeley!
* * *
FULL ARTICLE: "Devotion to Julia Greeley grows as beatification cause advances in Rome" – Denver Catholic
"Denver in particular has a reason to rejoice after Julia Greeley's cause for canonization took a step forward in the Vatican, an event that has also increased awareness about the Servant of God. The Congregation for the Causes of Saints recently issued a decree certifying that the Archdiocese of Denver had done everything according to the rules for conducting a local investigation. This was the first step of what could be called the "Roman phase" of the beatification process . . ."
"For people who are interested in helping advance Julia Greeley's cause for beatification, Father Burkey assured that there are two ways in which the faithful can participate. The first and best way is by asking for her intercession."
"There's no point in going on with a cause if people are not asking for her intercession. Part of what needs to be proven is that people have considered her an intercessor and have received favors through her," he said. "There's thousands of little things already happening, people have received favors, sometimes serious things, but not all of them can be proven."
* * *
I have covered Julia Greeley in my article-series "Black (And Catholic) Like Me back in 2019 during Black History Month for that year.
and she is also in my website's Black Catholic saints/holy ones section. Learn more about her and other Black Catholic saints and those whose sainthood cause is also in motion.
Servant of God Julia Greeley pray for us!
Featured image: Only know photography of Greeley (Public Domain)