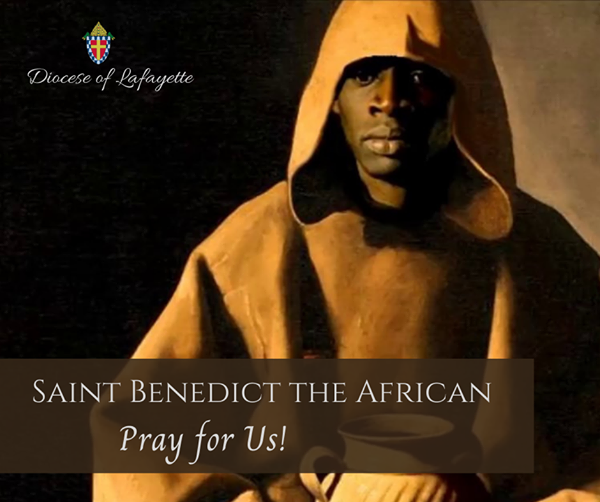 Black Catholic Saint Feast Day: St. Benedict the Moor (April 4)
Christ is Risen! Yesterday was Easter, indeed! However, yesterday was also the feast day of a Black Catholic saint – St. Benedict the Moor (also called Benedict of the African and "The Holy Black")!
Born: 1526
Death: April 4, 1589
Canonized: May 24, 1807 by Pope Benedict XIV
Patronage: African missions, Black missions, African Americans, Black people, Palermo, Italy, San Fratello, Italy, Sicily
I've covered him in the past and he is featured on my Black Saints and Holy Ones page.
St. Benedict the Moor, pray for us!
Image: Found on FB (Credit: Diocese of Layfayette). Fair Use