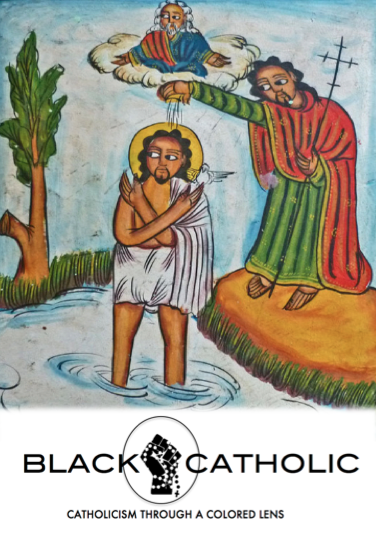 Happy Feast of the Baptism of the Lord!
"Almighty ever-living God, who, when Christ had been baptized in the River Jordan and as the Holy Spirit descended upon him, solemnly declared him your beloved Son, grant that your children by adoption, reborn of water and the Holy Spirit, may always be well pleasing to you. Through our Lord Jesus Christ, your Son, who lives and reigns with you in the unity of the Holy Spirit, one God, for ever and ever."
– Collect for the Feast of the Baptism of the Lord
Image: Adapted from original image of an Ethiopian icon of the baptism of Jesus found here.