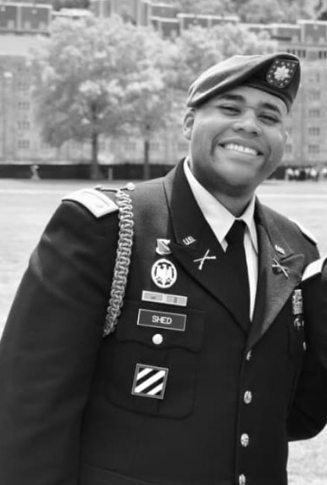 Making Black Catholic History Today: Black Catholic Interviews 3 – My Interview with Randy Shed: Catholic Convert, Family Man, and Army Officer (Black Catholic History Month 2019)
Original Black Catholic Interviews for Black Catholic History Month 2019 article synopsis:
On Thursdays this month I have featured interviews of Black Catholics done by others to showcase how Black Catholic history is being made by the lives of those living today. Now in this last week of Black Catholic History Month I want to fully try out the original idea I have my head for a while – conducting my own original interviews of fellow Black Catholics. During this month I interviewed two people, both converts to the Church and online friends of mine, and asked them questions about their own experience being Black Catholics and their own faith life. I also asked them about other issues such as inculturation and reaching out to other African Americans who might be interested in the Church. I conducted these interviews entirely by text, as in I sent them questions by message and later received their responses. Some of the questions overlap and others focused on the specific person. I was going for a magazine style of interview.
These last two particular interviews will be a sort of test case for a potential new article-series featuring my own original interviews with Black Catholics that could be started in the future (I don't know when yet). These two interviews will be a test for this type of content both to see if you guys would want to see more of this and to see how well I can produce this type of content as well. So I would definitely appreciate your feedback on this one. There may be more test cases of like these in the future. Anyway, here is the first interview.
Making Black Catholic History Today: Black Catholic Interviews 3
My Interview with Randy Shed
Catholic Convert, Family Man, and Army Officer
By BLACKCATHOLIC
Black Catholic History Month, November 2019
Randy Shed is a friend of mine that I met on Facebook last year shortly after I began my BLACKCATHOLIC apostolate last year. We first connected on the Traditional Latin Mass and traditional Catholicism. Randy has been a constant supporter of me in seminary and a long-time follower of my apostolate's work. He's fervent Catholic convert with a deep love for the Church and her traditions, a loving family man, a proud officer of the U.S. Army, and an overall great example of an African American Roman Catholic. Our conversation covered his conversion, traditional Catholicism, the impact of being in military on his faith and vice-versa, and his own experience of being a Black Catholic. I conducted this interview online during November 2019 for my series featuring Black Catholic interviews for Black Catholic History Month, Making Black Catholic History Today: Black Catholic Interviews. This is the third installment for this month's special celebration and the first of my two original interviews.
* * *
First, our conversation began with an introduction and a brief survey into his Catholic journey.
BLACKCATHOLIC [BC]: Tell us a little about yourself. Who is Randy Shed?
Randy Shed [RS]: My name is Randy Shed. I'm from Rolla, Missouri. I am an Infantry Officer in the United States Army. I am married with four children. If one were to ask I would say, "I am a Catholic, a husband, and a father." And the order matters.
BC: You're a convert to the Catholic faith like myself. What brought you to church and how long have you've been Catholic?
RS: Grace. It's all grace. I was raised going to a non-denominational church. It was a wonderful community with sincere people that I love very much. As time went on started to notice the many different denominations and churches in my hometown. Driving down a single road, I could pass no less than about five different Christian churches. I would often wonder, "Why don't we all just worship together if we believe the same thing." What I didn't realize at the time was that there were many different denominations that claimed to have the truth.
When I was in Grad School, I had a professor that claimed that there are "multiple truths." This did not sit well with me. It didn't make sense. There had to be only one truth. People can have perceptions about that truth, but THE TRUTH stood on its own merits. This realization caused me to examine many aspects of my life to include my faith.
My wife was raised Catholic, when we had our third child, she began attending mass again. When I went to her church, I heard a homily about Apostolic Succession. I heard how Christ established One Church and that it was placed in the hands of the Apostles and their successors to guard and pass on the One True Faith through the ages. This peaked my interest. Then I heard about the Eucharist. And the rest as they say is history. I was confirmed into the One, Holy, Catholic, and Apostolic Church during the Easter Vigil of 2016.
BC: Getting to know you more over time I have noticed that you have had a career in the military. First, thank you very much for your service and sacrifice. Obviously, being a service member together with your faith plays a crucial role in your life. It would not be surprising if some overlap between these two worlds has occurred within your life. How has being in the military affected your faith and how has your faith influenced your participation in the military?
RS: I believe that my faith is essential in making me a good leader in the military. The Catholic faith has such a rich treasure of saints who served in the military. My confirmation saint is St. Maurice, the patron Saint of the infantry. One thing that the faith calls you to do is to love people. Being a leader in the military, the best way to lead Soldiers is to first love them. A Soldier will do what is asked of them by a leader that truly cares. My Catholic faith informs me how to best care for and love people. The discipline of the military also informs my faith in many ways. In the military, we have a certain routine or battle rhythm that ensures we do the things we need to do on a daily basis. Some people think that discipline is a bad thing; I see how it is completely necessary. Discipline is commitment. It is the mortification of the body and mind that leads to growth. Few people like to wake up early and workout, but that is how you get better.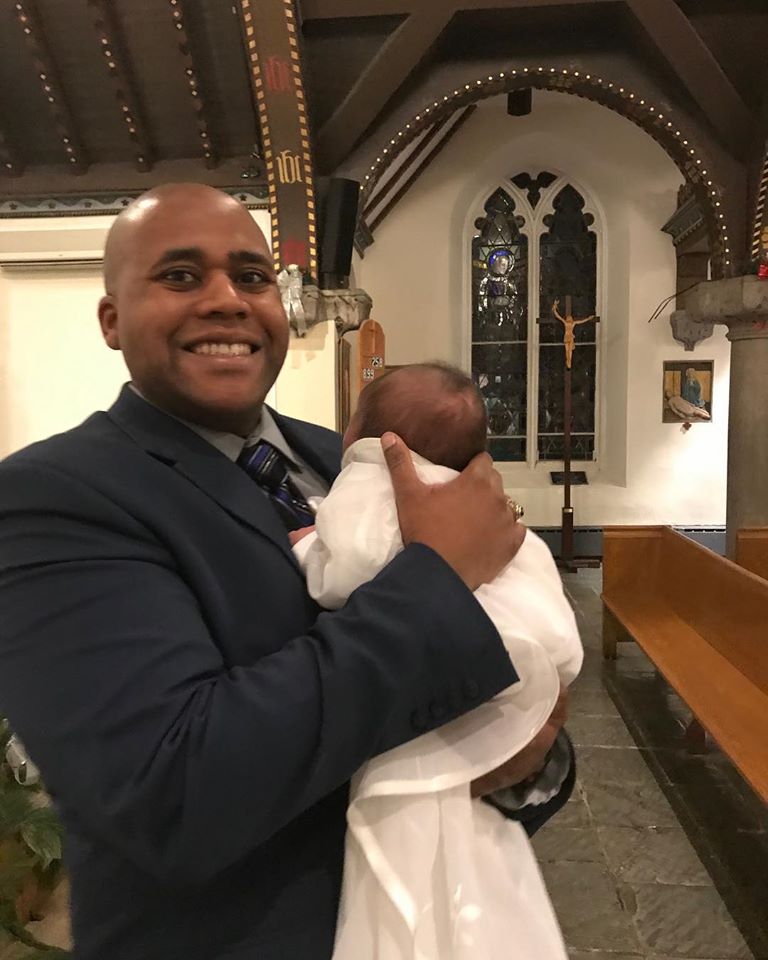 After some intro stuff we got into some of the deeper aspects of Randy's faith, which has been greatly shaped by the Church's traditions especially the Extraordinary Form of the Roman Rite. Like I stated in the intro traditional Catholicism was one of the initial things we connected on. The Church's traditions and rituals were some of the things that attracted me to the Church, and they continue to play key roles in my own faith. So, I wanted to discuss this more with him.
BC: I've known you to be traditional in the practice of your Catholic faith. You and your family are regular goers to the ever-venerable Usus Antiquior, the Traditional Latin Mass, and you're always promoting the older traditions of the Church. Were things like the Latin Mass something that you were hip to from the jump in converting to Catholicism, or were these things you discovered later after being Catholic for some time?
RS: I didn't learn of the Latin Mass until after I joined the Church. Within the first year, Fr. Bolin our parish priest celebrated a Low Mass. Though I couldn't hear much of what he said, something about it drew me in. There was a timelessness and transcendent beauty to what was happening in the sanctuary.
From there, I sought out a Solemn High Mass and found one that is regularly celebrated at St. Mary's in Norwalk, CT. I also was able to find one near my in-laws at St. Alphonsus Liguori in Baltimore, MD. Fr Kloster and Fr. Kiefer, respectively, are both phenomenal priests.
"I think that the term "culturally Catholic" needs to be reclaimed. There is absolutely nothing wrong with being culturally Catholic if it means you truly live out the tenets of the faith and incorporate it in your daily walk."
BC: Can you explain how has the Church's tradition played a role in your faith in belief and practice?
RS: The Church's traditions are such a beautiful part of the faith because they are timeless. Nightly, my family prays the rosary. This isn't easy; the kids don't always sit still throughout the entire prayer. However, I have to believe that grace is working in their lives and I can see it. I do love the complete liturgical life of the Usus Antiquior. It truly informs everything that you do both at mass and outside of mass. It radically changes how you approach everything in life.
Then I used our discussion about tradition as a launching pad for the meat of our interview – his own experience of being an African American Catholic.
BC: How's life as a Black Catholic traditionalist? How has the tradition informed your practice as an African American Catholic?
RS: I love it. I think one thing about tradition and especially the traditional Latin mass is that it transcends time, space, and ethnicities. It is something with roots back to the earliest Christians and it is firm. I appreciate that. I think many people are afraid of the language difference or the type of music one may find in a Traditional Parish. Honestly, it is greatest treasure of the church. So many martyrs across the ages, died for the faith as it is expressed in the TLM. My desire is to follow Christ, and, looking to our big brothers and sisters in the faith, the saints, I try my best to live a life for Christ.
"However, I realize one thing, regardless of the color of skin, everyone who shows up to mass is a sinner in need of grace."
BC: What does it mean to be a Black Catholic?
RS: They are both important aspects of who I am. They give me roots. I am aware of both and they are absolutely not mutually exclusive.
BC: All throughout my six years being an African American Catholic it has always been the case that whenever I enter a Catholic church for Mass I might just be the only African American there, with the except of historical Black Catholic parishes. For some fellow Black Catholics this might have been a source of anxiety to overcome in their journey. And for some our Black brothers and sisters who are not Catholic that end up visiting a Catholic church (maybe even looking at joining the Church) this may be an obstacle. Has it ever been difficult walking into a Catholic church as a minority, most likely being the only African American there for Mass?
RS: Honestly, not really. I understand that for some it may be difficult. However, I realize one thing, regardless of the color of skin, everyone who shows up to mass is a sinner in need of grace. One thing I can say, there is a lot of diversity in the Traditional Parish that I attend, Old St. Patrick's Oratory in Kansas City ran by the Institute of Christ the King. I think that the term "culturally Catholic" needs to be reclaimed. There is absolutely nothing wrong with being culturally Catholic if it means you truly live out the tenets of the faith and incorporate it in your daily walk. Not to mention, the traditional mass has the ability to pull so many people together because it favors no one and seeks only to give glory to God. It has truly never been an issue for me to go into a Catholic Parish. Also, while community is important, it is not the primary reason I go to mass. I go to mass because God is owed reverent and right worship that can only be found in a Catholic mass or liturgy with Apostolic origins.
BC: Describe your Black Catholic devotional life. Do favorite black saint/holy one not yet canonized or inspired by one?
RS: My Patron, Saint Maurice, is a black saint. His story is incredible. I also am quite devoted to St. Martin de Porres. I love the story of Fr. Augustus Tolton. Praying for his canonization. Within the family, we have a special devotion to St. Therese of Lisieux, St. Jerome, St. Kaleb (another black saint), St. John Vianney, Pope St. Pius the X, and St. Athanasius.
Additionally, I love Our Lady.
BC: Have you heard of/seen African American inculturation into Catholic liturgical life (elements of "Black Church" worship/Gospel music introduced in the Mass)? How do you do feel about it?
RS: I have. Music in the liturgy is so very important. The church has said many times that Gregorian Chant deserves pride of place. There is something heavenly about well-performed chant and polyphony during mass. It is the music of the Roman Rite.
Personally, I do not care for Gospel hymns or contemporary worship music during mass.
BC: If there is an African American following this interview right now and they're considering joining the Catholic faith but they're not really sure, what message do you have for them?
RS: Christ founded One Church. That church is Catholic. There is truth, beauty, and goodness in the Catholic church. Find a parish and talk to the priest. I would highly recommend searching out a Traditional Latin Mass and attending. It will be radically different, but understand that the words spoken during this mass stretch back to time immemorial. [+JMJ]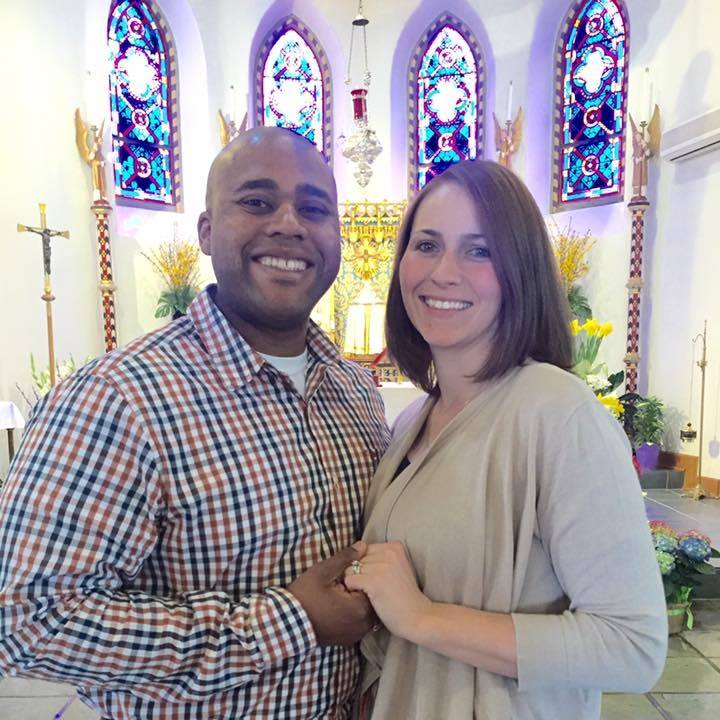 A huge thank you to Randy for letting me interview him!
Stay tuned for the second bonus interview for this month!
Recent Black Catholic History Month 2019 Posts
This week's featured Black saint/holy one: Servant of God Sr. Thea Bowman
This week's Let 'em Speak On It: Quote from 1984 Pastoral Letter from U.S. Black Catholic Bishops
Last week's featured Black Catholic interview: CTU's 2016 Interview With Dr. Shannen Dee Williams on History of Black Catholic Sisters
All pictures courtesy of Randy Shed.