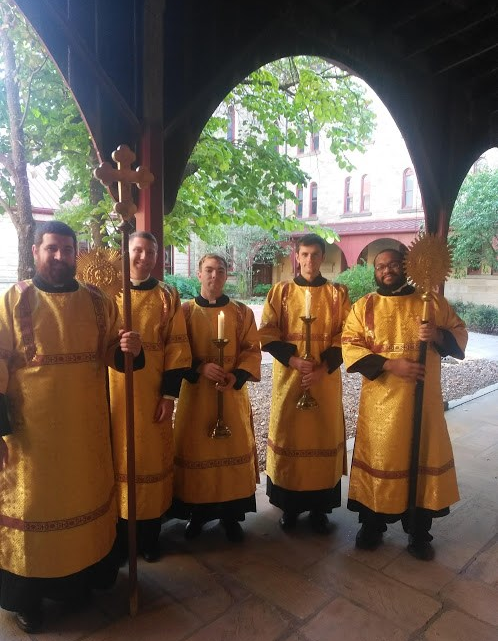 Divine Liturgy at the Seminary and #KnowYourRites (West and East)
Served for a Melkite Divine Liturgy at the seminary this past weekend! Our rector is bi-ritual and he offers this for us at least twice a school year. Two of our deacons and a hand-full of us other guys helped out. Here are some of the pictures.
And I wanted to take this opportunity to reiterate the fact the Catholic Church breathes with two lungs as St. JP2 put it – Western (Latin/Roman) Rite Catholics and Eastern Rite Catholics of the 23 Eastern Catholic Churches in union with the Pope each with their own beautiful liturgies, traditions, devotions, patrimonies, and histories!
Most of my audience is no doubt Latin Rite Catholics, so I want to greatly encourage you fellow Latins to take the chance to learn a little more about the other equally venerable and equally Catholic parts of the Church on the #EastSide!
Wikipedia has always had a good source of the Eastern Catholic Churches: https://en.wikipedia.org/wiki/Eastern_Catholic_Churches
#RomanRite #EasternRites #OneHolyCatholicChurch #WestSide#EastSide #KnowYourRites