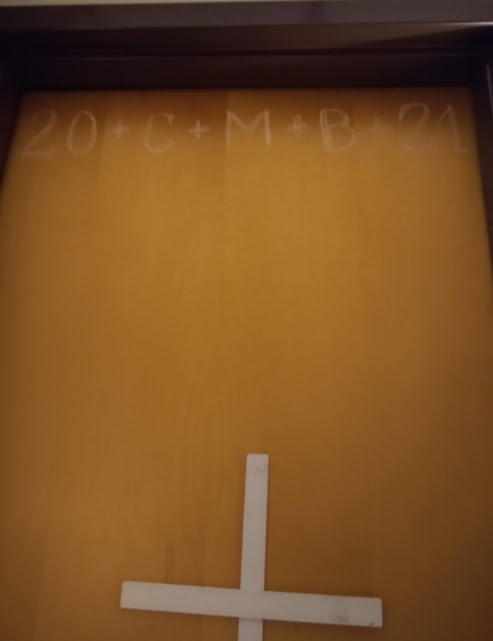 Seminary Epiphany Blessing and Back to Work
I got back to the seminary this past Epiphany Sunday evening, and before we arrived the rector went to ever single dorm and wrote the Epiphany blessing for 2021 over the entrance. I found it over my room as well. I hope you took part in this wonderful Catholic tradition and wrote it above the entrances in your homes.
And the spring semester of my 1st Theology year begins! Pray for all of us sems as we begin again.